Our Role
Web Design, Web Development, Technical Implementation, Security Support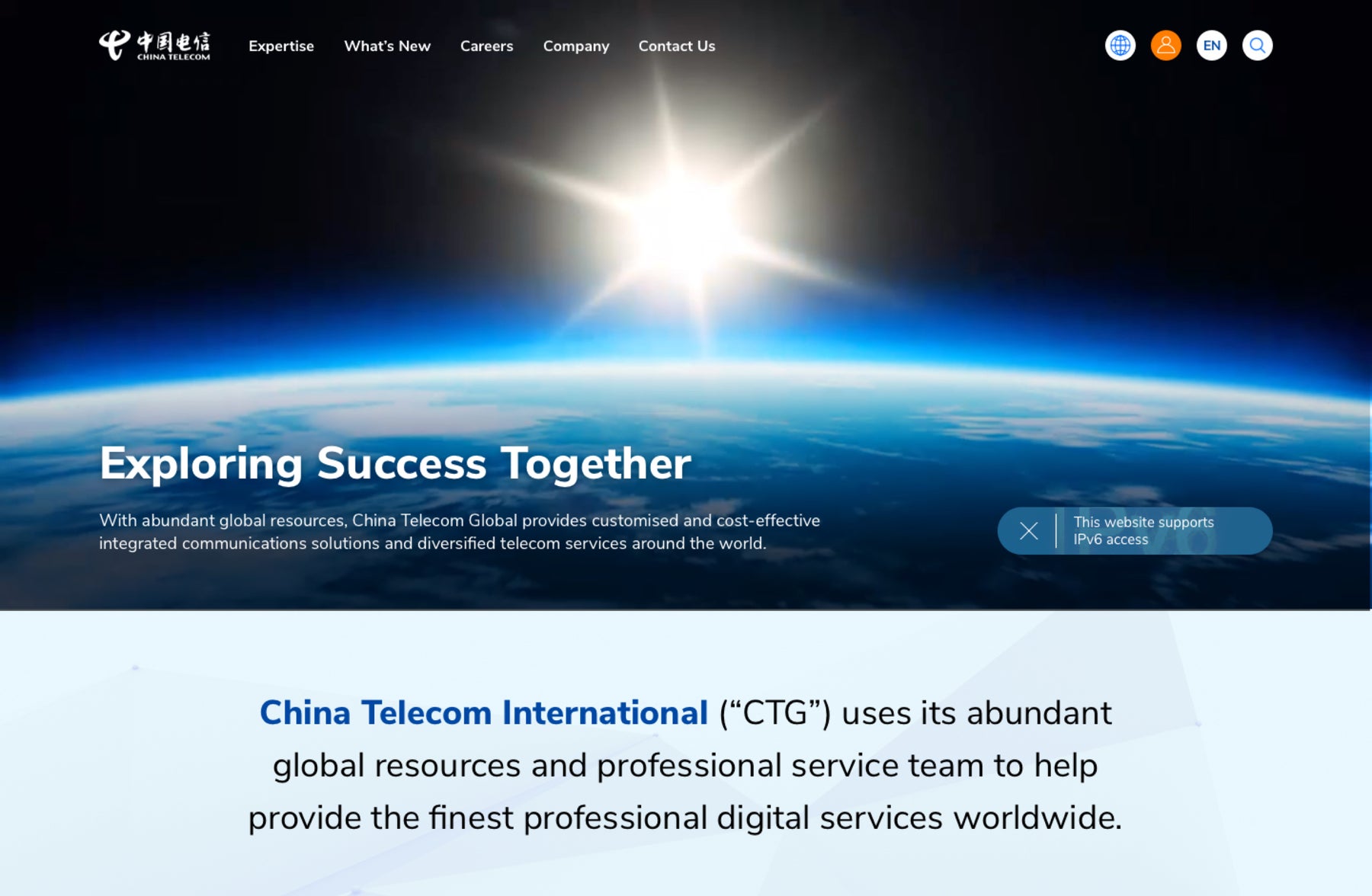 Bringing China's preeminent network to the world stage.
China Telecom Global, one of the largest telecommunications companies in the world, uses its abundant global resources and professional service team to help provide the finest professional ICT services worldwide.
FLIPS was tasked to revamp their global website to make it more contemporary, impactful and visually more in line with a company of their prestige and stature. Our goal was to create a design that was more relatable and in-line to the aesthetic sensibilities of international audiences, giving the impression that China Telecom is a major player on the global stage. We knew coming in that the current website had a plethora of pre-existing information, so we tasked ourselves to streamline the UX to ensure that information was easily accessible and clearly compartmentalized for users to see. We've also optimized the search engine adaptability of the website to ensure more prospective business clients and partners. Overall, we believe that our efforts have allowed China Telecom Global to stand out amongst its competitors and showcase themselves as stalwarts of the telecommunications industry; ultimately helping international companies connect with one of the largest and most prestigious markets in the world.