Our Role
App Design, App Development, Web Design, Web Development, CMS Development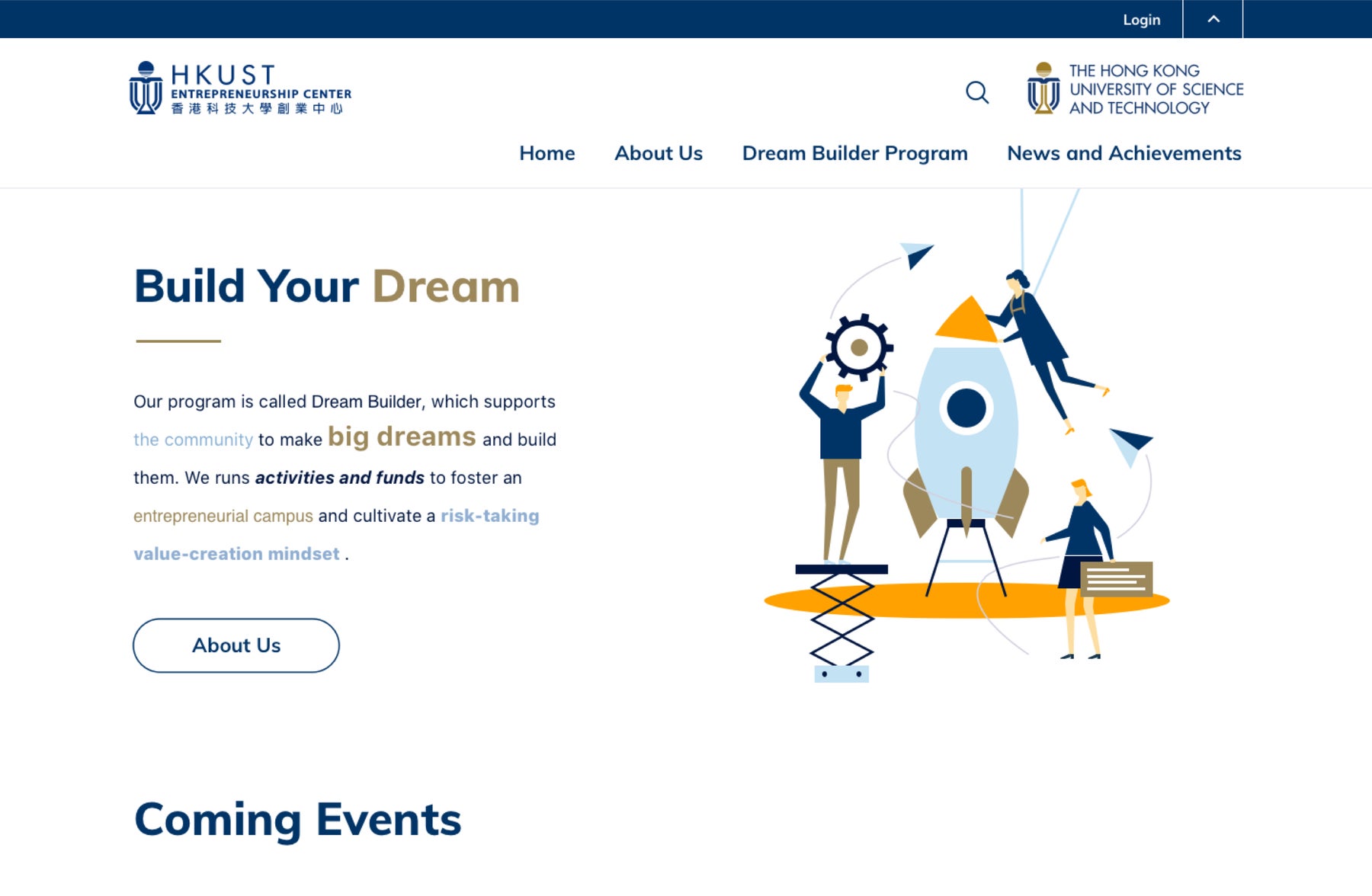 A brand new App and Website to help support innovation and entrepreneurship in the HKUST campus.
HKUST Entrepreneurship Center is a center to support innovation and entrepreneurship in the campus. It runs activities and funds to foster an entrepreneurial campus and cultivate a risk-taking value-creation mindset.
The Entrepreneurship Center tasked FLIPS with revamping their current website as well as creating a brand new app that would work in conjunction with their website as well as host a number of complex features that would make it the primary access point of events for users. We made a comprehensive app with a heavy focus on a seamless User Experience so that users can easily access all of the functionalities of the website as well as be able to see all of the large amounts of information uploaded by the admins. We also developed a Drupal CMS for the admins to easily manage event content with a simple form builder, as well as the ability to manage a multitude of information, such as registration and member records, with ease. Overall, we believe that these new digital products will help the Entrepreneurship reach a broader audience within the school community and encourage more students to participate and join the events hosted by the Center.