Our Role
Branding, Website Design & Development, CMS Development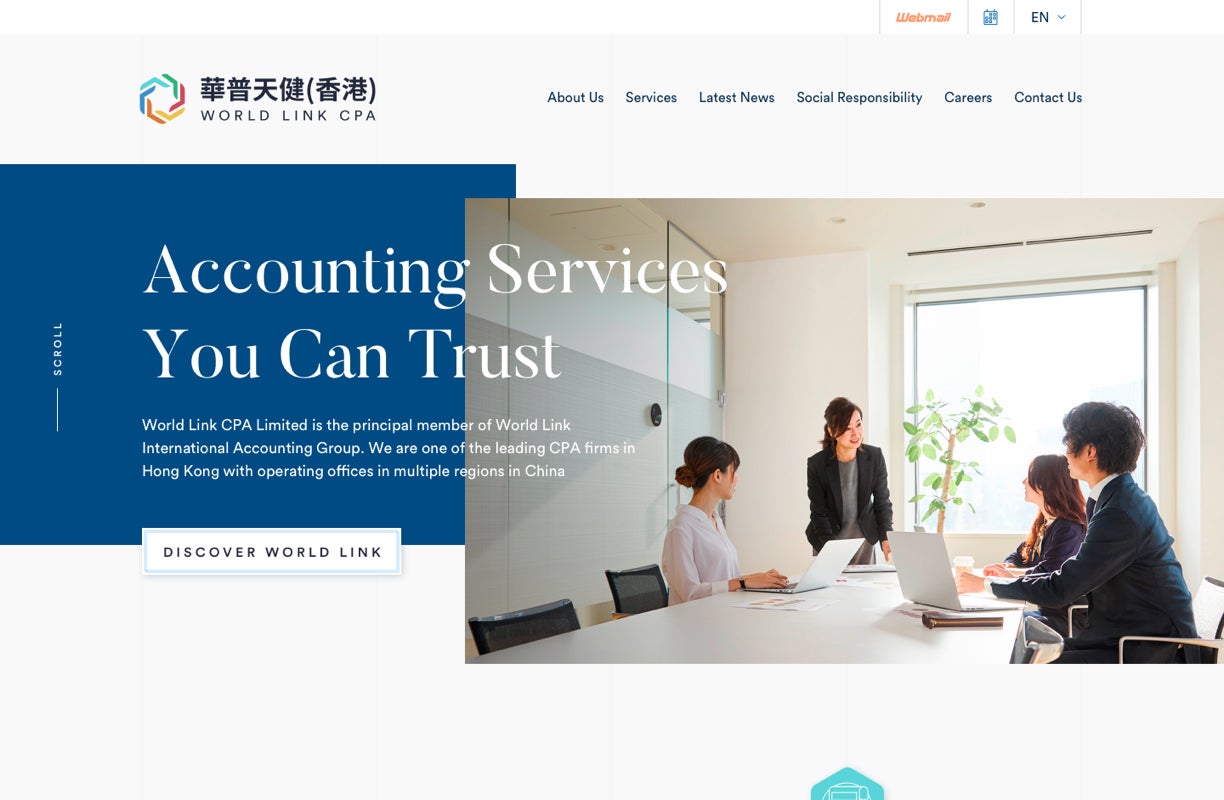 Modernizing one of Hong Kong's longstanding leading CPA firms
World Link CPA is one of Hong Kong's leading CPA firms, with offices in multiple regions in both Hong Kong and China. While they have been a stalwart in the industry for many years and are well-respected in their industry, their brand image hadn't developed alongside their growth. Our task was to completely revamp World Link CPA's branding so that it can stand the test of time, as well to design an accompanying website that will help cement this updated branding as well as to showcase their services.
We created a brand new logomark inspired by the concept of how the six main partners "link" together, giving this impression of strength and stability, as well as retained their previous color scheme so as not to alienate their current client base. We have also updated their typographical catalogue to ensure that their brand and look won't appear antiquated over the course of many years.
Along with their updated brand, we built a new website from the ground up to signify this massive visual update. Using modern graphical elements, a multi-layered layout and dynamic animations, we are able to freshen up and revitalize the look of World Link CPA. We understand that even though we are creating a colorful and exciting design, we need to retain a sense of professionalism as per the standard of the CPA industry, so we made sure to balance out the design so that it can achieve its visual goals whilst being clear with its message of the company. With the dynamic front end, our professional team of developers have also developed an easy-to-use CMS back end so that World Link CPA can update their information and post updates, news and events without any issue. That way, the company is well-prepared for the future and will always be ready with frequent updates.